ACT 19: Can I Make You Laugh?: Just admit it.
Before we proceed:
This is somewhat factual. It is also not intended to offend. Psyche! Get in your feelings. 😂. Any resemblance to actual people or events is somewhat intentional.
Let's goooo.
Round of applause as the lights come on.
*voiceover*
For the ninth show this year... I present an afternoon of comedy tagged: Can I make you laugh?

It promises to be great, unless it sucks, which I doubt it would, but that's not the point. Keep scrolling, keep your eyes peeled for the punchlines and if you don't laugh... I mean... I tried.

Without further ado, I present... Me!

Curtains open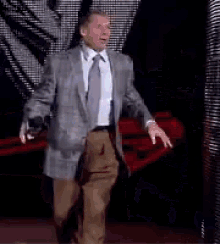 Background music: By the way, nothing you can do. By the way, nothing you fit do. By the way, I'm better than you. That's why I'm wanted. That's why I'm wanted.
I walk out to the mic... I hear applause in my head as Cloak and Maracci clap for me.
Hello! Wow.
More applause.
It's March!!! Yasss.
It is shoot your shot season. If you score, good job. If you miss, you can march on from the curving. We forward march. 😂.
Also, edakun, don't be stingy with the laughter you're getting from here. Share with your friends. I'm perfectly okay with more people seeing my weirdness. 😂. Thank you.
For my regular PSA, please, if you're going out, wear a nose mask when you're outside, and if you don't have a reason to go out, stay inside.
Na God I take beg you. No use agidi spoil everybody own.
Another round of applause.
But enough with that. What do you say we try to bring some fun into your day with another afternoon of comedy?
More cheers from the audience
How could this possibly go wrong? 😂.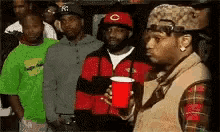 I sip from my red cup that is filled with pepsi. I set the cup down on the stool and take the mic off the mic stand.
Alright...
So, recently, there was the Gen Z vs Millennials battle. If you are on twitter, you couldn't have possibly missed it. Even if you didn't open the app, I can bet you have those screenshot, post, and caption people on your WhatsApp. 😂. Just admit it.
Stock laughter audio is played since y'all are selfish with laughs.
That faithful day, I jejely opened Twitter. I try to open Twitter everyday, and when I do, I go straight to check what's trending.
I first check out the seemingly smart and helpful trends, and then I go and see how the other side lives. 😂.
On a completely unrelated note... Have you ever checked out a trend, and after five full minutes of scrolling, you still haven't seen one tweet that explains why that thing is trending?
It's always people trying to promote jerseys, music, unrelated videos, and their pictures. Talmbout "Forget about Messi, Ronaldo, Grammys, Drake, Bariga. Check out..."
🙄.
In Lasisi's voice: they will forget about you.
Because what's the meaning of all this? 😂 I just want to see why Ponmo is trending larọ kutukutu Friday. 😭😂.
I take a sip of my Pepsi as y'all applaud.
Back to the main matter.
Sha I opened the trending tab and saw Gen Z and Millennials doing numbers. I said I should find out what is going on.
Ashey all of us are agbaya. 😂😂😂.
Becurz 😂 see how we were just exposing each other. When Indomie generation now decide to attack, they have all the expo. 😭😂.
That one didn't even pain me. It was the way my mind was asking me why I'm laughing. 😭😂.
Someone said it was Gen Z that was wearing Ama Kip Kip upandan, and I wanted to laugh, but my mind reminded me that I also wanted to buy shirt with My Money Grows Like Grass. 😭.
Laughter erupts.
I point at one of you.
You. You're laughing. Shey you didn't wear shirt with Eat. Sleep. Grow. ? Let me not wound you o. 😂.
Becurz 😂😂😂. I know I had classmates, friends, and random age mates who wore these shirts.
The full outfit was Ama Kip Kip shirt, tight af skinny jeans, Supras, a Jesus piece, shamballa, and to cap it all off, a snapback (pun intended).
Y'all that are laughing, shey if we check your throwbacks, we won't see you looking like you're going for interview in Constain? 😂. Just admit it. 😂.
I take a sip of my Pepsi.
Nah, man. 😂. I was just looking at Millennials doing self-subs, but if I speak, I'm in trouble. 😂.
Millennials talmbout Gen Z people can't use phones and always have to ask Millennials for help.
Coming from the YouTube generation, that's rich. 😂. Becurz... 😂. Any small thing, ẹ ti sare tẹ 'How to...' s'ori YouTube search. 😂.
Omoooo. 😂. This next one is heavy, beht... Abeg, na joke o. Make una no come fight. 🤲🏾😂.
Becurz... 😂. One Millennial said that Gen Z people are talking. That they are not happy because they couldn't even choose their courses for themselves. 😂. You that went to go and use your own two hands to pick course that was on its own jẹjẹ, shey you're happy? 🥴😂.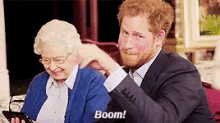 But on a serious note: I legit feel for y'all who have to go through school in this pandemic. Like some of these lecturers are already very handicapped when it comes to passing knowledge across, then it's now online learning, or rushed teachings with a bombardment of tests and exams, and y'all have to deal with that.
I really pray that y'all get the strength to pass through this valley. 🤲🏾.
Round of applause as I sip my Pepsi.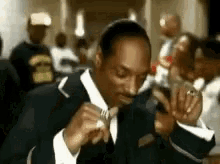 Background music: She say she wan murda, she say she wanna do that thing yeah. She say she wan murda, she say she wanna do that thing yeah...
Thank you! Thank you! Thank you!
It's been a wonderful show. 😂. I hope you laughed and had an all around great time reading this.
Please, leave your comments and share to your friends so they can laugh too.
Recommend topics for the shows o! 😂. Doesn't have to be for the comedy shows. I also tackle serious topics, but it's become rare. Tryna bring it back.
You people won't hear now. By the time I run out of material, you will know.
I want to thank Cloak for suggesting I do something on Gen Z and Millennials's fashion sense. This is my own spin on it.
You could also suggest something and see what I can come up with. 😁.
P.S. I have a podcast where I talk on music and curate songs based on artists, themes, genres, time periods, or moods.
You've read my comedy routines. How about giving my actual voice a shot? I get playful on some episodes, so you should enjoy it.
Listen to My Top 10 Countdown on https://anchor.fm/david-dada
See y'all at the next show!
Ciao.
Rousing applause as I walk off stage.